Are you seeking the perfect knife to add to your kitchen arsenal? Look no further than Wusthof, one of the world's oldest and most well-known cutleries.
Established in 1814, they've been making knives for over 200 years! Professional chefs and home cooks trust their products – their knives have won more awards than any other brand.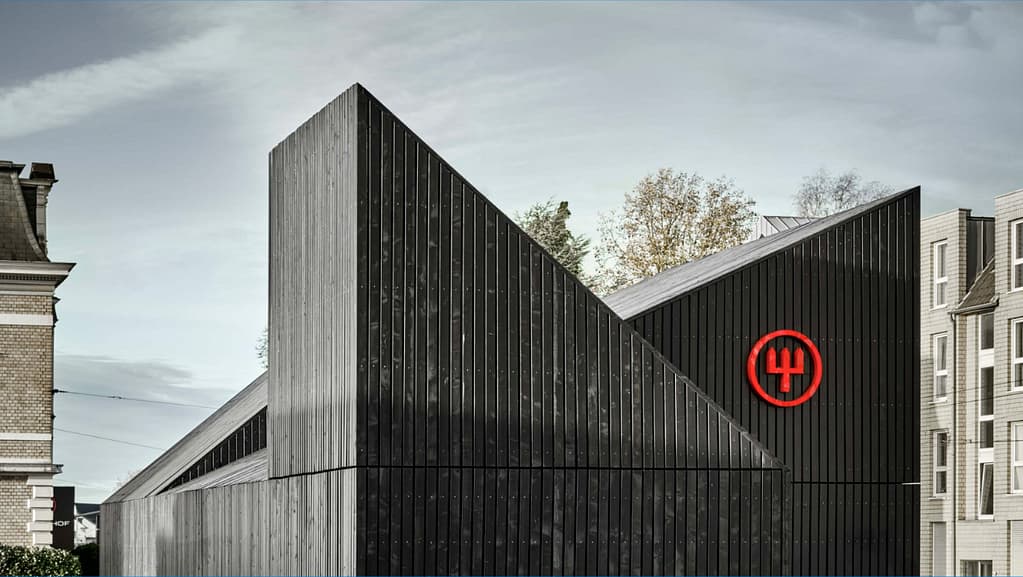 In this buyer's guide, we'll look in-depth at what makes Wusthof stand out from its competitors. You'll learn about forged versus stamped blades, materials technologies used, model lines available, and size options – so you can find the perfect fit for your cooking needs.
So let's begin this journey to finding the right knife for you; it may very well be a Wusthof!
Overview of This Wusthof Knives Review
Wusthof knives have been renowned for their quality and craftsmanship for generations – so much so that they've become a household name!
But what is it that makes Wusthof stand out from the competition? From their classic range to the more modern Classic Ikon series, Wusthof knives are known for their precision and durability.
Their blades are made from high-carbon stainless steel, which is resistant to corrosion and holds its edge longer than other materials. And with various options available, there's something for everyone.
Whether you're looking for an all-purpose kitchen knife or a specialized knife, Wusthof has you covered. With sleek designs, ergonomic handles, and unbeatable performance, it's no wonder why these knives remain popular year after year.
So if you want to upgrade your cooking game in 2023, look no further than Wusthof!
Forged vs. Stamped
When it comes to Wusthof knives, there are two main types to consider: forged and stamped.
Forged Wusthof knives are created through a meticulous process of heating and shaping the blade using a hammer. This process results in a knife that is extremely durable and long-lasting.
The blade is typically thicker and heavier, providing good balance and stability while cutting. The bolster, which is the thick part between the blade and the handle, is another distinguishing feature of forged Wusthof knives. It provides added strength and helps with precision cutting.
Overall, forged Wusthof knives are known for their superior strength, balance, and ability to hold a sharp edge for a longer period of time.
Pros & Cons of Forged Wusthof Knives
On the other hand, stamped Wusthof knives are made by cutting the blade shape out of a large sheet of steel. This process is quicker and less labor-intensive than forging, resulting in a more affordable knife.
Stamped Wusthof knives are generally lighter and thinner, making them easier to handle for those who prefer a lighter knife.
However, they may not be as durable or have the same level of balance as forged knives. Additionally, stamped knives may not hold their sharpness as well and may require more frequent sharpening.
Pros & Cons of Stamped Wusthof Knives
Materials and Technology
Regarding materials and technology, Wusthof's knives are top-notch – no wonder they're the standard for both professional and home chefs!
Their classic knife line is made from high-carbon stainless steel, while their Japanese knives have a VG10 super steel core. The IKON line features a blend of German craftsmanship and Japanese precision. Plus, all of their knives come with a Rockwell hardness rating of 58 or higher, ensuring you get an ultra-sharp blade every time.
In terms of design, Wusthof's knives are made to last. They use a special laser-cutting process to create blades that stay sharp longer, while their handles are crafted with comfortable ergonomics in mind.
Finally, their knives are tested against strict standards before being sold – so you know you'll be getting only the best!
So whether you're looking for an ultra-sharp edge or something more durable: Wusthof has got you covered. From classic blades to Japanese models and everything in between: these knives are made with quality materials and cutting-edge technology – allowing them to stand up to even the toughest kitchen tasks!
Wusthof Knives Series Review
Offering a wide range of model lines, Wusthof has something for every chef – from the classic blades to Japanese models and everything in between. The classic knife line features full-tang knives and forged blades with triple-riveted handles. These knives are made from high-carbon stainless steel for an exceptional balance of strength and sharpness.
Meanwhile, the Wusthof Ikon line offers a more modern take on traditional designs with contemporary styling and a unique curved handle. The Asian-inspired Santoku knife is a great choice for those looking for something even sharper. Its thin blade makes it perfect for chopping or slicing delicate ingredients like vegetables or herbs β€ ", making it ideal for any kitchen!
No matter which line you choose, you can be sure that all of Wusthof's knives are top quality and will last you years.
Amici

WÜSTHOF's Amici knives are crafted with precision and attention to detail, inspired by the stunning Castello di Serragiumenta of Calabria, Italy – embodying 'la dolce vita' in every knife.
These blades are made from special stainless steel and are finished by hand by experienced artisans for a truly unique experience.
Not just a doll, they're also durable, rust-resistant, and have a limited lifetime warranty.
The Calabrian olive wood handles add an elegant, water-repellent, and antibacterial touch.
The perfect gift idea or addition to your kitchen arsenal!
Amici 1814
The Amici 1814 series boasts a limited edition Chef's Knife made with genuine Calabrian olive wood handle and an elaborately detailed engraving — a perfect way to celebrate Italy's botanical diversity!
This knife is specially forged using a specific method and offers balanced ergonomics for the optimal cutting control. It has the right materials, design, and sharpening technique that make it suitable for various cooking styles, from chopping fish, fruit, or herbs to slicing cabbage or meat.
Plus, Rockwell's hardness of 58 HRC means it stays sharper longer! To maintain the quality of your knife, follow the care tips provided by Amici.
Enjoy the best culinary experiences with this high-end kitchen tool without breaking the bank – at only $1,500!
Classic
Experience timeless craftsmanship and durability with the WUSTHOF Classic knife series – perfect for all types of food preparation.
This iconic series was created in Solingen, Germany, by Eduard Wüsthof, who's crafted an industry icon since 1886.
With 91 different blade shapes and a limited lifetime warranty, these professional-grade kitchen tools will last you a lifetime – it's no wonder the 8-Inch Classic Chef Knife is our top pick Chef Knife of the year.
The sharpness and quality of the blades are unmatched – they're designed to maintain their edge even after frequent use.
Plus, their ergonomic design makes them easy to use and maintain.
So whether you're chopping vegetables or slicing bread, you can rely on these knives for long-lasting durability with each cut!
Classic Colors
Add a splash of style to your kitchen with WÜSTHOF's colorful Classic collection! You can set the mood for any recipe with five new colors inspired by ingredients – Velvet Oyster, Purple Yam, Coral Peach, Pink Himalayan Salt, and Tasty Sumac.
Combining performance and durability in an ergonomic design made of top-notch materials, these knives are perfect for everyday use. Plus, their price points make them accessible to all!
To keep the color looking its best, maintenance and care are essential. WÜSTHOF provides solutions for safely storing your cutlery so that the colorful knives stay as vibrant as when they were first purchased.
Make cooking even more enjoyable with this stylish addition to your kitchen tools!
Classic Ikon
Take your culinary creativity to the next level with the Wusthof Classic Ikon knives. They boast exceptional balance, precision, and durability for professional-style heft. Not only do they have a distinct double-bolster design, but their sleek contoured black handles are made from Polyoxymethylene (POM), a durable synthetic material that resists fading and discoloration.
The blades are honed to perfection with a single piece of WÜSTHOF steel. Plus, when it comes to quality assurance, you can trust the limited lifetime warranty of each purchase. To ensure longevity in use, sharpen regularly and follow care instructions for best results.
With these features and materials at work, you know you're getting top-notch performance every time!
Classic Ikon Creme
For an extra special culinary experience, upgrade to the Classic Ikon Creme knives – boasting the same balance and durability as its predecessor with a refined, cream-colored handle.
These eco-friendly knives are created from recycled steel, making them not only good for your kitchen but also good for the environment.
In terms of cost comparison, they're reasonably priced and offer excellent value for money.
Maintenance tips include hand washing and drying them thoroughly after each use which will keep them looking pristine.
Design features include a full tang and triple-riveted handle that provides superior balance.
Professional opinions on knives are overwhelmingly positive; chefs always rave about their comfort and ease of use.
Get ready to chop like a pro with the Classic Ikon Creme series!
Crafter
Ready for some heavy-duty knife work? Look no further than the Crafter series, with smoked oak handles and blades forged from WÜSTHOF steel.
This series has existed for over two centuries and is perfect for modern home kitchens.
Learn the sharpening techniques to keep your knife in top condition, run durability tests to ensure it lasts a lifetime, compare prices against other brands, read up on safety tips when using knives, and get maintenance advice.
With its old-world style and brass rivets – make sure you're ready to handle quality craftsmanship from Germany!
Aeon
Discover the Aeon series, a perfect balance of form and function with precision-forged blades coated in black Diamond-Like Carbon (DLC) for exceptional durability.
With WÜSTHOF's price comparison, quality evaluation, and sharpness tests, you'll surely get a knife that'll last.
Plus, the knives come with maintenance tips and customization options to personalize your kitchen experience.
Bog oak handles provide an extra touch of luxury while maintaining the highest standards in craftsmanship.
The limited lifetime warranty ensures your satisfaction when using these stylish blades.
Don't wait – treat yourself to this premium kitchen experience today!
Gourmet
Take your cooking to the next level with WÜSTHOF's Gourmet knives – like having a Michelin-star chef in your kitchen! You'll get the same quality as their forged blades but with a lighter weight.
Plus, they're high quality since they've been laser cut and toughened to 56 Rockwell hardness. The POM handle is comfortable and durable, so you can feel the difference in food preparation.
Experience superior grinding techniques when sharpening and maintaining blade integrity by selecting ingredients suitable for knife maintenance.
With a limited lifetime warranty made in Solingen, Germany, this is an excellent value yet still offers unbeatable WÜSTHOF quality.
Cook like a pro with Gourmet knives today!
Ikon
Experience the unparalleled craftsmanship of Ikon knives, and you'll be amazed by their superior quality, comfort, and control. Handles are made from sustainably grown African Blackwood, while the blades are forged from premium WÜSTHOF steel.
Every knife receives a final edgework honed by hand, making them a custom-made perfection. Enjoy optimal comfort and control with handles ergonomically crafted for reduced fatigue. Plus, they look beautiful in any kitchen!
With a limited lifetime warranty, you can trust that your Ikon knife will last years. When compared to competitors, there's no contest – Ikon reigns supreme! And when it comes to care and maintenance, follow the manufacturer's instructions for the best results – after all, Ikon is designed to stand the test of time!
Performer
Unlock precision and control with the Performer series, crafted with superior-quality materials for ultimate resilience. Each blade is precision forged from a piece of WÜSTHOF steel in Solingen, Germany, and coated with an ultra-durable Diamond-Like Carbon (DLC) coating to create a strong, heat-resistant tool.
The ergonomic Hexagon Power Grip handle provides a firm, non-slip hold, and its honeycomb design is easy to care for. With sharpening techniques, durability tests, price comparisons, and safety practices available online – you can feel confident using this stylish kitchen essential.
Cleaning tips are also available to ensure your WÜSTHOF knife will last for years! Enjoy the bonus of knowing that all Performer knives have a limited lifetime warranty.
Culinar
Enjoy cutting-edge culinary technology with Wüsthof Culinar knives – where quality meets performance and functionality.
Crafted from one piece of high-carbon steel, these knives are designed to last through any task you put them up against. With an impressive hardness rating of 58±1 HRC, you can count on razor sharpness that doesn't dull easily.
Plus, their ergonomic handles provide a comfortable grip during long hours in the kitchen. And don't forget about knife care and safety! Wüsthof Culinar knives have full tang construction for maximum hygiene and come with instructions on sharpening and maintenance to keep your blades in top condition.
When selecting a reliable knife set for your kitchen, look no further than Wüsthof Culinar – the perfect blend of quality and humor!
Epicure
Discover the Epicure line of Wüsthof knives and enjoy a culinary experience – razor-sharp blades that slice through ingredients like butter, ergonomic handles that fit perfectly in your hand, and full tang construction for maximum hygiene.
With these superior knives, you can master various sharpening techniques to keep your blades at peak performance. Care tips will help ensure longevity, while food prep ideas will open up new possibilities.
Don't forget to explore knife storage solutions such as block sets or drawer organizers! The Epicure collection offers an endless knife variety of uses perfect for any kitchen – from filleting fish to slicing vegetables; these quality tools make meal prep a breeze.
Gran Prix II
Ready to move on to something even more versatile and luxurious? Meet the Wusthof Grand Prix II. This series of knives offers a variety of options for use in the kitchen, from paring knives to cleavers.
With quality materials like high-carbon stainless steel, these knives are built to last and require minimal care. Use them to chop veggies, slice up meats, prepare sauces, and much more.
Plus, you can count on their versatility for any culinary task you throw at them! So why not treat yourself or someone special with an exquisite set today?
Urban Farmer
Experience the Urban Farmer collection, a celebration of fresh, homegrown ingredients and sustainably reconnecting with your food. Wusthof's Urban Farmer knives are designed for an easy grip, even when wet, and crafted with high-quality craftsmanship. Sturdy and comfortable to hold, these knives come with a limited lifetime warranty from Solingen, Germany. The handles are made from sustainably-grown European Beechwood roasted for added deliciousness!
Urban farming has many benefits – it can help reduce our environmental footprint, provide access to locally grown produce, and boost local economies. It also comes with its own set of challenges, like limited space or resources. But don't worry – many innovations are making urban farming easier than ever!
Here's a look at some of the most popular urban farming techniques: hydroponics, vertical gardens, permaculture design, and aquaponics. Plenty of trends are popping up, such as organic farming or rooftop gardening, that you should consider trying out if you're looking for something new to explore!
Pro
Take your culinary skills to the next level with the Wusthof Pro cutlery collection, designed for professional-level performance. With razor-sharp blades and ergonomic handles, why not give yourself an edge in the kitchen? The Pro series is crafted from high-carbon stain-free steel for lasting sharpness and durability. Crafted with precision and quality in mind, each blade is expertly designed to make delicate tasks such as filleting or slicing easier. Maintenance and care are simple; simply hand wash each piece after use to ensure a long life out of your investment. The ergonomic design also makes them comfortable to hold while you work away at tedious tasks. So if you're looking for pro-level tools that will last you through the years, look no further than the Wusthof Pro Collection!
Size Options
No matter which style you prefer, Wusthof has a knife size for everyone, from extra-large blades to small paring knives.
Did you know that our WÜSTHOF Classic collection is home to an astounding 91 different blade shapes? That's right, I can proudly say that they offer the widest selection of knives in the world. Whether you're a passionate home cook or a professional chef, you'll find the ideal blade for any food preparation task.
They refer to this impressive lineup as "The 91 Originals," but let me share a little secret with you. Chefs and home cooks simply like to call them "The Original." Why? Because these knives embody the essence of what they stand for—exceptional quality, precision, and craftsmanship.
When you choose a WÜSTHOF knife, you're not just getting a tool; you're getting a trusted companion in the kitchen. So, whether you're slicing, dicing, or mincing, rest assured that "The Original" will be there to make your cooking experience truly exceptional.
And if one of "The Originals" doesnt make the cut, Wusthofs impressive line up of Knife series definately will.
Conclusion
You've now learned the ins and outs of Wusthof knives – their materials, technology, model lines, and size options. Whether you choose forged or stamped, Wusthof offers reliable quality no matter what.
The choice is up to you: do you want a classic look with timeless performance? Or something modern with cutting-edge features? Regardless of your decision, you can trust that any knife from Wusthof will make meal prep easier and more enjoyable for years.
FAQ
What Is The Wusthof Classic Line?
The Wusthof Classic line is a series of high-quality knives known for their exceptional balance, sharpness, and durability. They are considered one of the best kitchen knife brands in the industry.
What Is The Difference Between Wusthof Classic And Classic Ikon?
The main difference between Wusthof Classic and Classic Ikon is the handle design. The Classic Ikon has a more ergonomic handle with a slight curve, while the Classic has a straight handle. Both lines offer the same high-quality blades.
Are Wusthof Knives Dishwasher Safe?
While Wusthof knives are technically dishwasher safe, it is recommended to hand wash them to prolong their lifespan. The dishwasher's harsh detergents and high heat can cause the blades to dull and the handles to become brittle over time.
How Often Should I Sharpen Wusthof Knives?
The frequency of sharpening Wusthof knives depends on how often they are used. As a general guideline, it is recommended to sharpen your knives every 6-12 months with regular use. You can also use honing steel to realign the blade edge between sharpenings.
Can I Use Wusthof Knives For Cutting Meat?
Yes, Wusthof knives are great for cutting meat. They are known for their sharpness and precision, making them ideal for slicing through different cuts of meat easily.
What Is The Best Knife For A Beginner Cook?
The Wusthof Classic 8-inch Chef's Knife is highly recommended for beginner cooks. It is versatile and can be used for a wide range of tasks in the kitchen, including chopping, mincing, and slicing.
Where Are Wusthof Knives Made?
Wusthof knives are proudly made in Solingen, Germany. Solingen is renowned for its long-standing tradition of producing high-quality knives and is often called the "City of Blades."
Can Left-Handed Individuals Use Wusthof Knives?
Yes, Wusthof knives can be used by both right-handed and left-handed individuals. The symmetrical design of the blades allows for comfortable use regardless of hand dominance.
Are Wusthof Knives Worth The Investment?
Absolutely! Wusthof knives are considered to be an investment in quality. They are built to last, and with proper care, they can provide a lifetime of exceptional performance in the kitchen.
Do Wusthof Knives Come With A Warranty?
Wusthof knives have a lifetime warranty against manufacturing defects. If you encounter any issues with your knife, you can contact Wusthof for a repair or replacement.