In the effort to provide more safety and assurance for our customers, we're happy to announce that Choppn' is now integrated with Route, a shipping insurance company that offers complete shipping protection for all of our customers.
Route Shipping Insurance is an optional add-on for our customers, but acts as a low-cost option with 100% coverage for customers who want that extra level of assurance and protection from lost, damaged or stolen packages. At only around 1% of the total for all orders, the cost is minimal for that peace-of-mind.
In the event that your package is lost, damaged or stolen, Route will either send a new order out to you or reimburse you for the totality of what you've paid (minus the fee you've paid for Route).
What makes Route stand out is its quickness and efficiency in reimbursing the customer. Regularly, lost, damaged or stolen package claims with couriers (like USPS/Fedex) can take 14-21 business days to resolve. Route, on the other hand, offers a one-click claim form solution that takes under 5-10 minutes to complete, and once a claim is submitted and verified, Route will send a new package or reimburse the customer within 24 hours.

---
Using Route is very simple, and will automatically present itself as an add-on option at the Cart page. By checking the box, you will be able to insure your order during the checkout process for around 1% of cart value.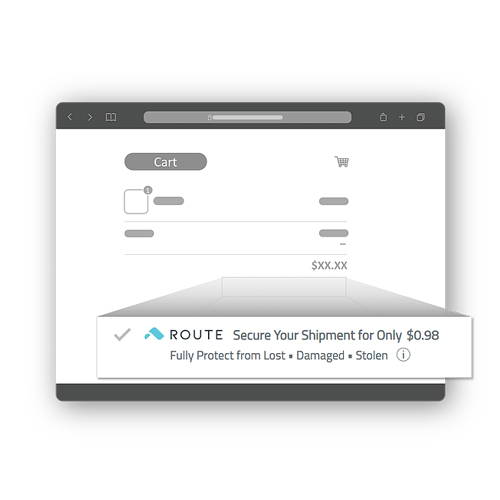 ---
After we have processed your order, you will receive an email confirming Route has elected to protect your shipment. If you have any issues with your order, just a simple click on the included "File Claim" link in the email prefills your order info and a claim is filed.
Filing a claim is nearly instant with Route. If your product never shows up, gets broken in transit, or is stolen from your porch, Route will cover it.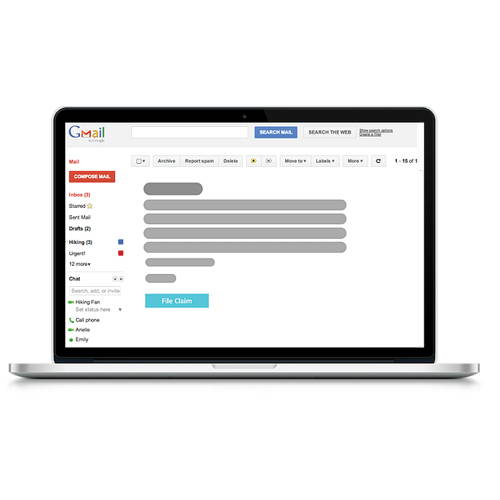 ---
Route makes reimbursements easier than ever. Claims are automated, and upon approval, instant payment is ensured. While other insurance companies make customers wait for a check in the mail, Route allows you to connect your bank account and get paid instantly upon approval.
We look forward to working with Route to give our customers that peace-of-mind that they are looking for. If you have any further questions about Route and how it works, please don't hesitate to contact our team.

---
FAQ
Doesn't Choppn' already cover lost or stolen packages through their customer service?
We always try our best to serve our customers as quickly as possible, and while we will be able to assist you in most situations, working with our shippers (USPS/EMS/POST NL/KOREA POST) can oftentimes result in filing a claim taking upwards of 3 weeks or more.
By purchasing shipping insurance with Route, completing a claim is only a click away, and allows your claim to be processed within 24 hours. Your replacement item will get to you in no time at all.
What if my package gets lost, and Route replaces it by ordering another new product for me, and then that package gets lost. Does Route cover that too?
It does! When Route re-orders items for you, they are still covered by Route - so even the second order is insured.
How do I file a claim?
You can one-click claim for shipping insurance through the email that Route sends you after you check out, or you can file for a claim here.